yeah, yeah, yeah.
I don't know if I should say it's ricy or should admit I got. Short leg…. But it is bit of pain when the steering wheel is right up against my chest when I adjust my seat so that I can hit clutch all the way.
Solution is a $13 pedal cover from autozone. Now pull the seat one notch and feel a little more room to the steering wheel.
And yes, I didn't just tighten with bracket but actually drilled and bolted securely. Let's see how it'll work out this weekend.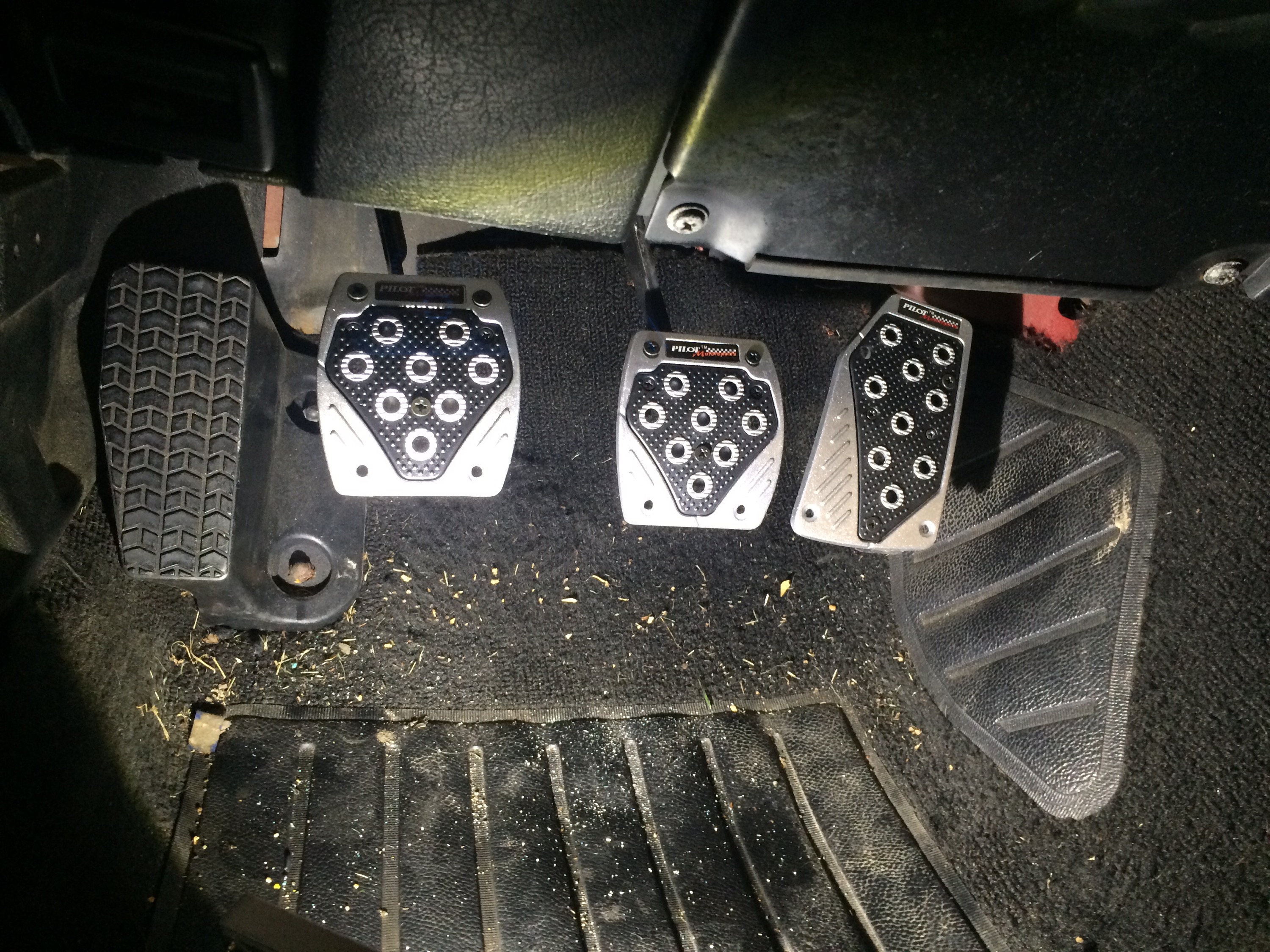 [edit]
after a quick test drive, I soon find that gas pedal was way too close to the brake pedal. Thus version 2!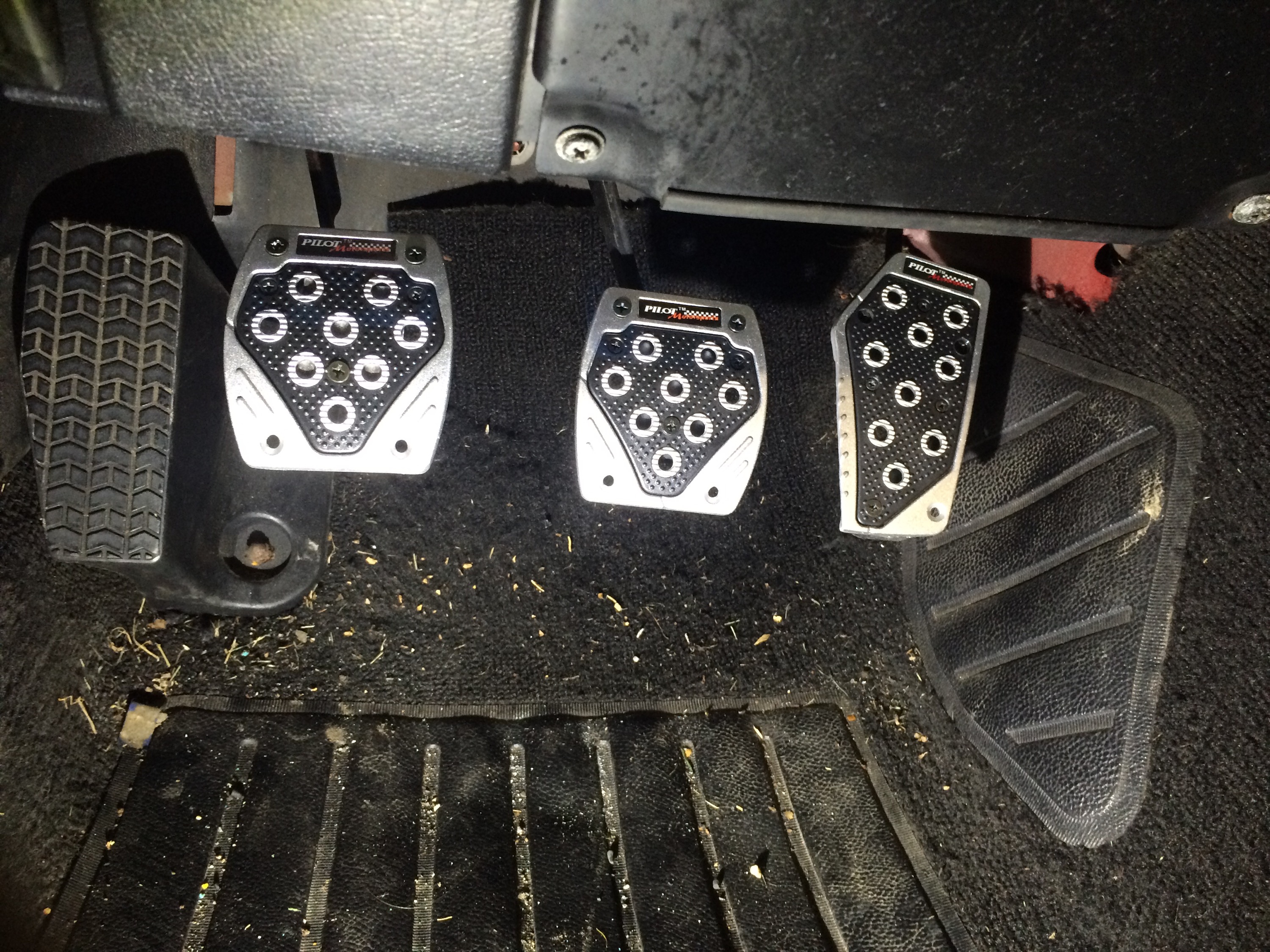 I cut off the side of the pedal cover to give some space. Now it's autocross ready!