Cincinnati Region SCCA Hosted their Season Opening Event, PE1 at Traders World in Monroe, OH.
The site was great, and event run very smoothly especially for the fist event of the season at brand new site!
It was a nice big site without any light post. Sealed asphalt is rather slick, but that would be the case for most of the parking lots we can find in the area. Facility was very nice and very conveniently located.
If you are in Cincinnati, Dayton area and never been to autocross, come join us at our next event on 05/14!
Anyhow, I had a very hard time getting good time down. Even my best run, I have a handful of point I know I did wrong…
It was a very simple course, but very hard to run fast.
Also, I had a chance to play with car weight scale! Being in a street class, I can't really corner balance, but I could check my corner weight. so why not!
Silver Miata (my current autocross car) w/ 1/4 Tank Gas:
2227LB 48.98% F-R (Car Only)
2396LB 48.45% F-R (With Me in it)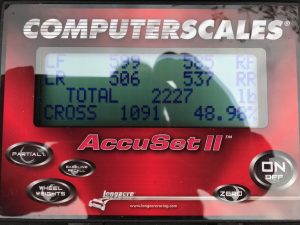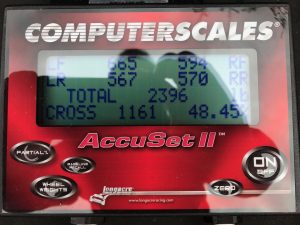 Watermelon w/ 1/2 Tank Gas:
2094LB 50.47% F-R (Car Only)
2260LB 50.17% F-R (With Me in it)