It's so hard to believe that it's already been 3 years since I got my first Miata, Watermelon.
When I bought her, she was suffering from sputtering engine, 3/4 working brakes, rusty body, with 17″ chrome rims(!!).
Now, she went through semi-successful season of autocross (not anywhere near winning, but had a lot of fun, without braking anything) a track day marking absolute top speed over 3 digits mark, a couple auto shows, while serving as my dearly daily drive.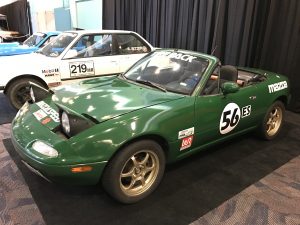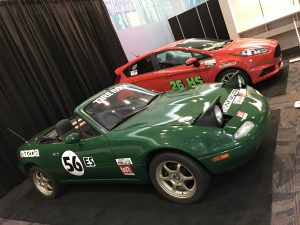 Come check out my Rustoleum coated Watermelon at Cincinnati Auto Expo, Cincinnati SCCA booth!