Cincinnati SCCA held their last Point Event of the year, PE8.
It turned out to be a beautiful day.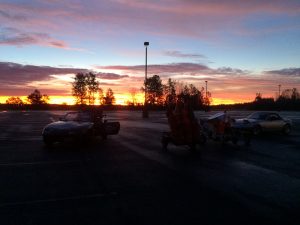 I run on Heat 1 in the morning. The surface was very cold and slick, but it was a fun course. I totally missed the course on first run (didn't happen for a long time…), and then spun out on two others, out of 6 total runs…
I was being bit too cautious to have clean runs, and watching videos, I can see a couple spots where I could probably push a little harder, and gain a few tenth of seconds. Autocross is difficult….
Here's my best run, Run6, and then the rest of runs

Run 1 DNF

Run 2 Spin

Run 3

Run 4 Major Spin…

Run 5